Message from the President
A New Normal, a New Aeon


Responding to environmental changes and contributing to the creation of a better society.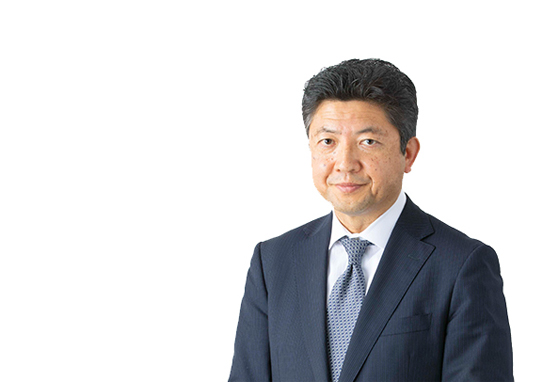 Seeing crisis as opportunity and pursuing self-transformation
The COVID-19 pandemic is fundamentally changing the day-to-day lives of people all over the world. The pandemic is said to have had the most profound impact on the consciousness and way of life of individuals, and on the global economic environment, of any event in the postwar era. The history of Aeon is one of responding to such critical changes, pursuing self-transformation, and linking this process to growth. Going back to the days of predecessor company Okadaya, which reestablished operations in the post-war period, we have devised ways of continuing business operations in times of hardship in order to protect the day-to-day lives of local community members. Over the years we have maintained this approach in the wake of events such as the "oil shocks" of the 1970s and frequent natural disasters including major earthquakes, torrential rains, and typhoons. Aeon has also demonstrated resilience in the face of social and economic crises by creating synergies within its diverse business portfolio and a network spanning across Asia. Aeon will continue responding in a similar manner to the COVID-19 crisis with a sense of urgency, seeing crisis as opportunity and pursuing self-transformation.
Our commitment to protecting daily life and the new normal together with local community members
As COVID-19 spread, Aeon continued to operate its general merchandise stores and supermarkets in Wuhan and other locations in China, across Asia, and in Japan in order to fulfill our mission as a retailer to serve as a lifeline that supports communities and people's daily lives. To balance both infection control and continuity of operations, we consider it important for Aeon to maintain the stance of protecting the communities we serve, working together with local residents as a team. At the same time, we have established the scientifically-based AEON COVID-19 Protocol for Infectious Disease Control and are working to ensure the safety of our customers, employees, and all Aeon stakeholders. Although the impact of COVID-19 is expected to be prolonged, we are committed to weathering this unprecedented crisis through our strong determination to prevent infection by implementing rigorous safety measures.
Developing new retail styles and helping to create a better society
People's shopping behaviors and attitudes toward shopping have changed dramatically. A variety of changes have occurred in society, such as the spread of online shopping, increasing health consciousness, the proliferation of teleworking, and increased demand for at-home meals. Changes that will continue even after the COVID-19 pandemic subsides are defined as the "new normal". Aeon is working to rapidly adapt to these changes and provide better products and services. With our online supermarket services, which are experiencing rapid growth in demand, we will work to upgrade delivery capabilities and increase the convenience of Click & Collect and other services. Furthermore, we will accelerate the Shift to Digital Markets, an initiative to focus the collective strength of the Aeon Group on further integrating physical stores and digital resources. For instance, we aim to provide more pleasant and comfortable shopping experiences with the promotion of cashless payment and greater use of digital tools and systems at our stores. In addition, we will further strengthen initiatives aligned with the needs of the times, such as the enhancement and expansion of health-oriented products and services. We think that as teleworking becomes part of the new normal and Japan's regional areas take on greater significance due to increasing decentralization from the Tokyo metropolitan area, our Shift to Regional Markets initiative will become increasingly important as well.
Looking ahead to the post-COVID world, Aeon will continue contributing to the creation of a better society by developing new retail styles unconstrained by conventional values.