Aeon's Food Waste Reduction Targets
Reducing food waste is a serious issue for retailers. To solve this problem, Aeon is determined to halve food waste by 2025. We are also involved in building a Food Resource Recycling Model so that food waste can be used as a resource instead of simply being discarded.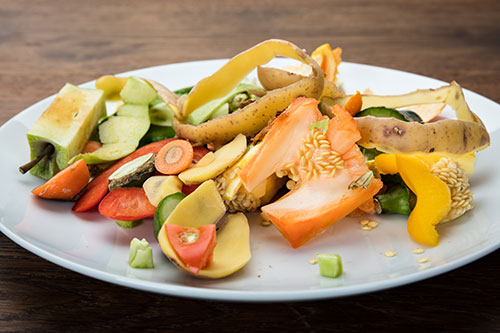 Aeon's Food Waste Reduction Targets
Halve food waste by 2025 (compared to FY2015)
Reduce the generation rate (food volume waste created per ¥1 million of sales) by 25% by 2020, and by 50% by 2025.
Building a food resource recycling model
A community recycling model will be built in collaboration with stores, producers, and recycling agents at 10 locations and over 1,000 group stores across the country by 2020.
Shop and Product Initiatives
Reduce and recycle initiatives are promoted to reduce food waste.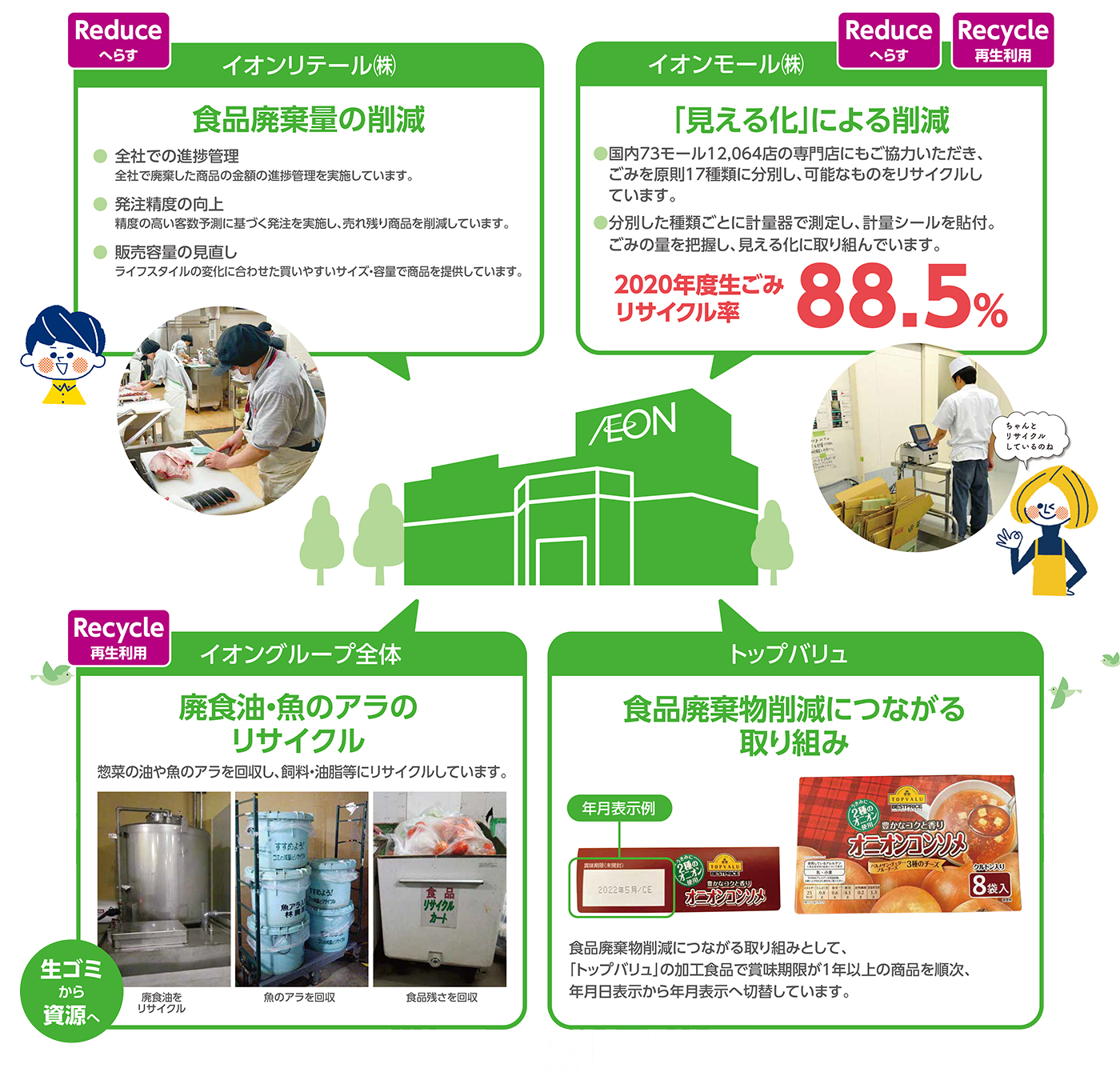 Together with the Community
While collaborating with community stakeholders, we will reduce food waste by building recycling loops.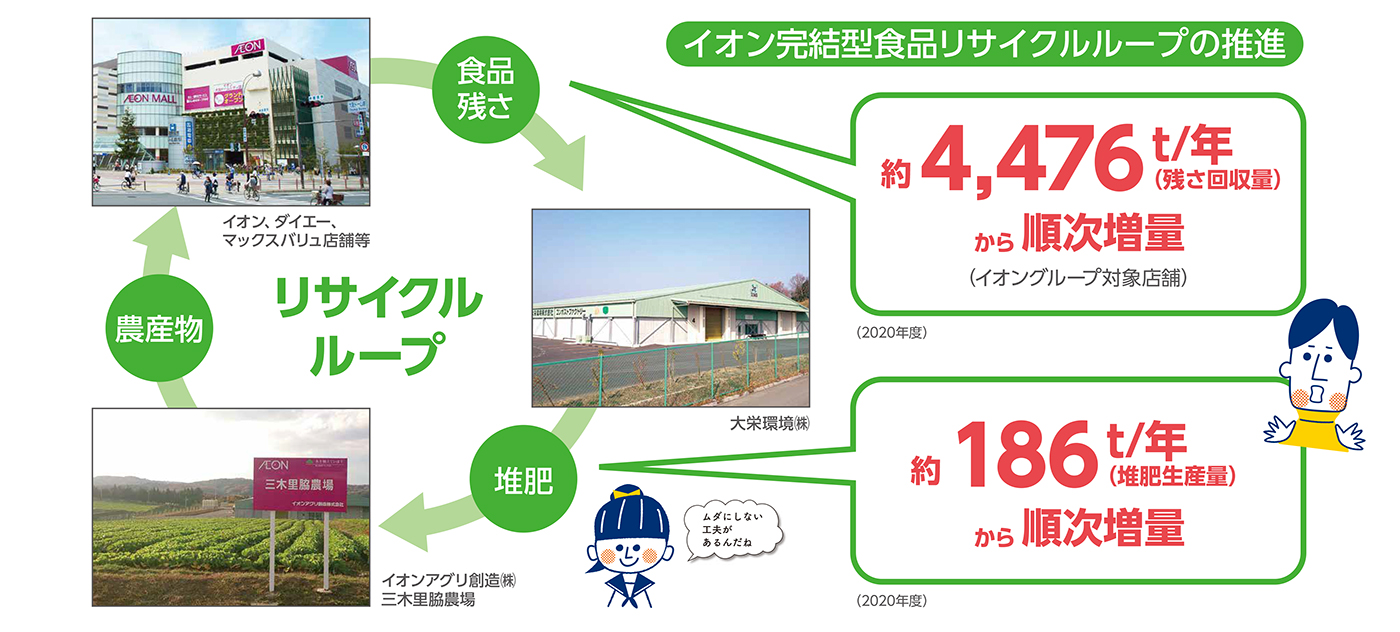 Through Communication with our Customers
We will reduce food waste together with our customers.

サプライヤーの皆さまとともに
・世界の小売10社が、20社の重要サプライヤーと協業し、「目標設定-算定-行動」のアプローチで、2030年までに、参加サプライヤーとともに、食品ロス・廃棄物半減のために、取り組みを実施しています。
・この動きを、さらに、サプライチェーン全体に波及させ、食品ロス・廃棄の半減に資することを目指しています。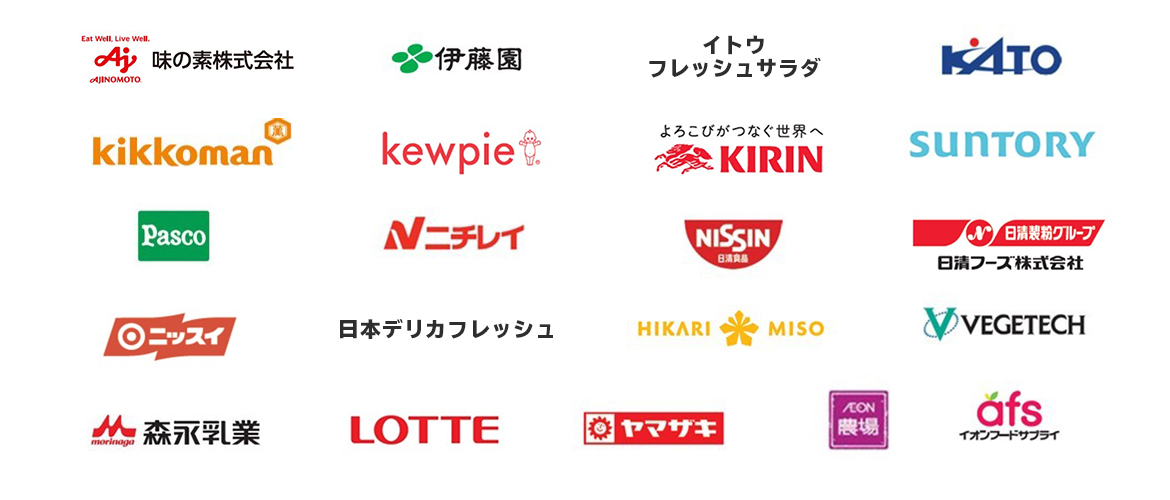 ・WRI(World Resources Institute):地球環境と開発に関する政策研究・技術開発を行う米国の非営利団体。
アジア先進工業地域では、加工と流通段階は、13%の発生。
消費段階、一次生産含めた、サプライチェーン全体での視点で取り組みを実施。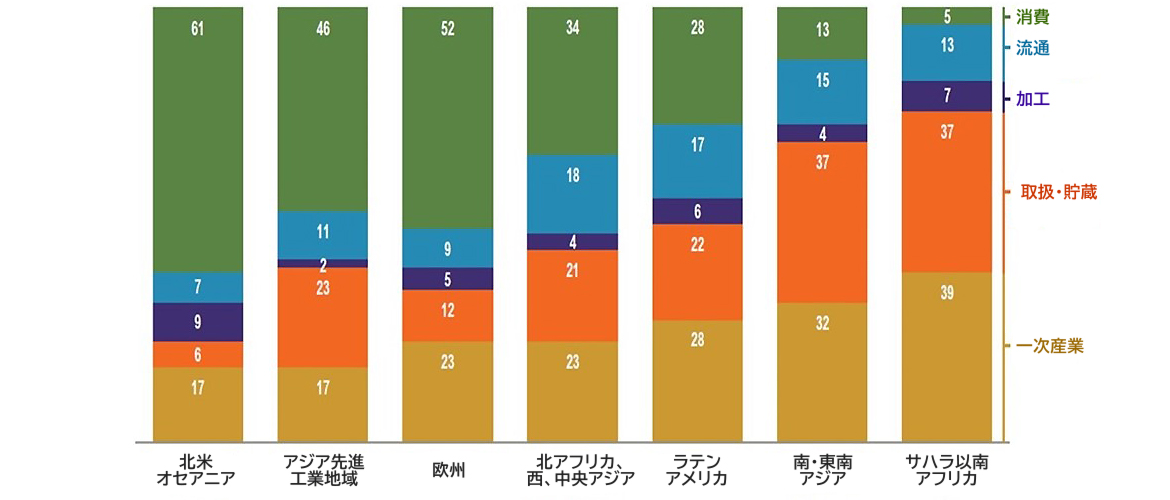 ・Source: WRI analysis based on FAO 2011

・規格外の活用
・製造副産物の利用
・見込生産への対応
・不振在庫への対応
・終売時の対応
・消費者啓発
・消費期限延長の取り組み
・寄付のしくみづくり
・食品原料として活用
・飼料化、肥料化
WRI10x20x30食品廃棄物削減プロジェクト日本イニシアティブは、「夏休み 子どもの食 応援ボックス」の取り組みを、ザ・コンシュマー・グッズ・フォーラム日本サステナビリティ・ローカル・グループおよびセーブ・ザ・チルドレン・ジャパンとともに実施し、新型コロナウイルス感染症の影響を受ける子育て家庭を応援します。
「夏休み 子ども食 応援ボックス」の取り組みについて
・新型コロナウイルス感染症の影響を受ける子育て家庭を、複数団体・企業の協業で応援
・有事の際に、持続可能性の観点より、まだ食べられる食品を有効活用する枠組みを構築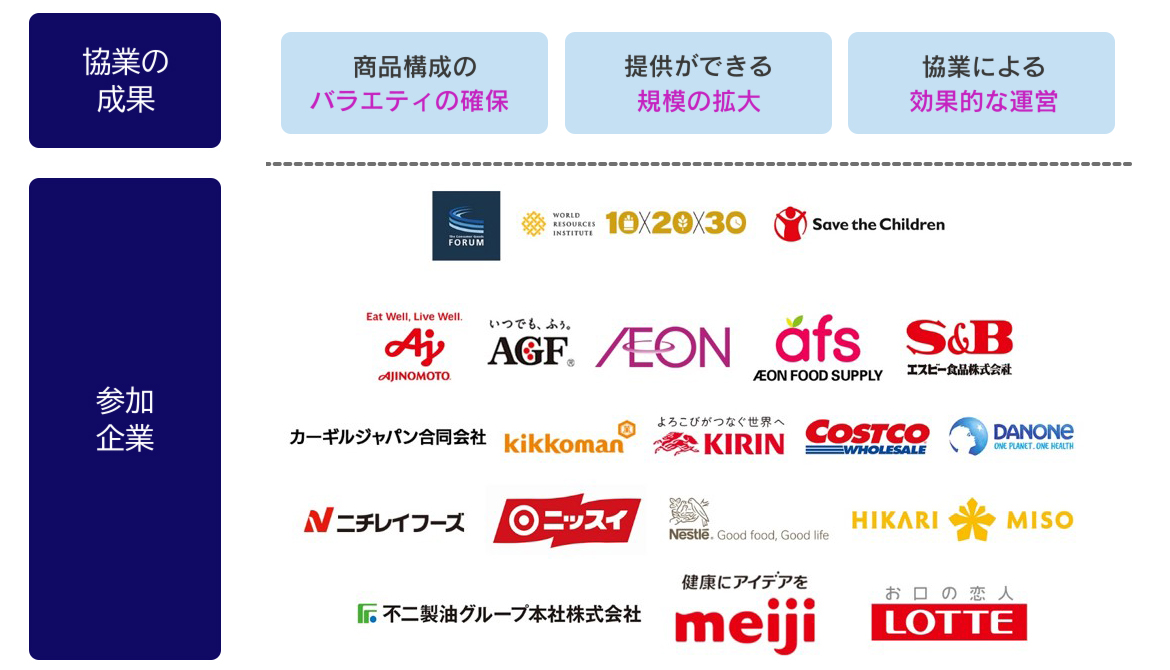 Aeon's Zero Waste Initiative Concept
Based on the three-R method of "Reduce, Reuse, Recycle," Aeon will make waste that is disposed of, burned, and ended up as landfill - zero. We are coordinating with customers and other stakeholders in this initiative to contribute to building a resource recycling society.