Aeon Cheers Club
About 7,200 members are active all over Japan! Children living near the neighborhood store gather and take part in environmental learning and hands-on activities.
Children play the leading role! Environmental-themed experience and learning "Aeon Cheers Club"
"Aeon Cheers Club" has a variety of environmental activities for children from 1st grade to 3rd grade. This club is an organization for having club members interested in the environment and developing their ability to think, and learn social rules and manners through group activities.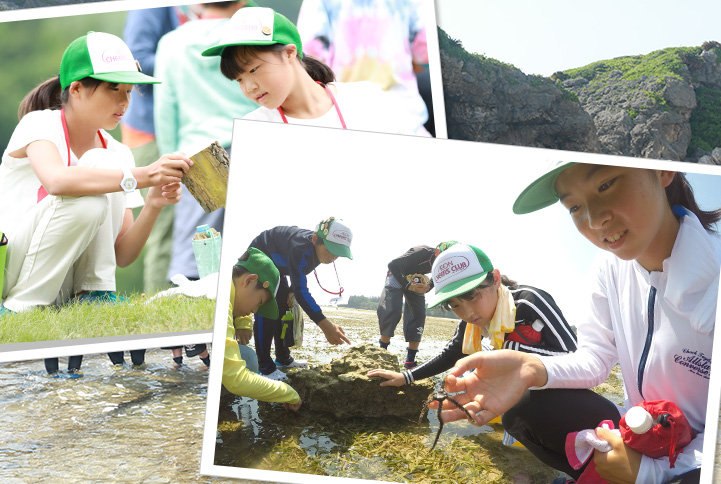 Introduction of activities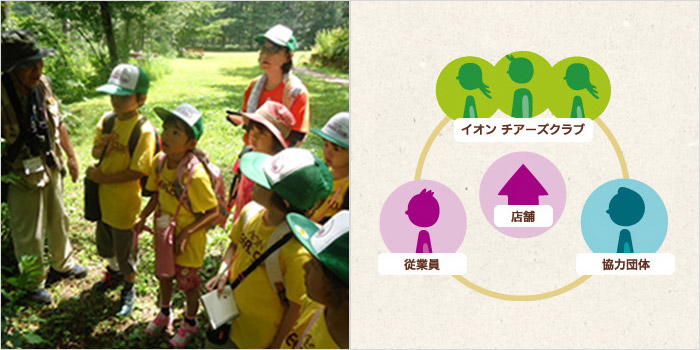 Aeon Cheers Club is Aeon stores and offers community-based learning and experience programs.
We are also working with government and local NPOs and other cooperating organizations.
Aeon Cheers Club is based in each store and is active throughout the year.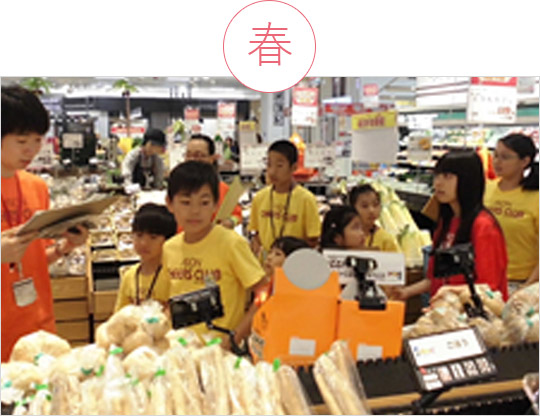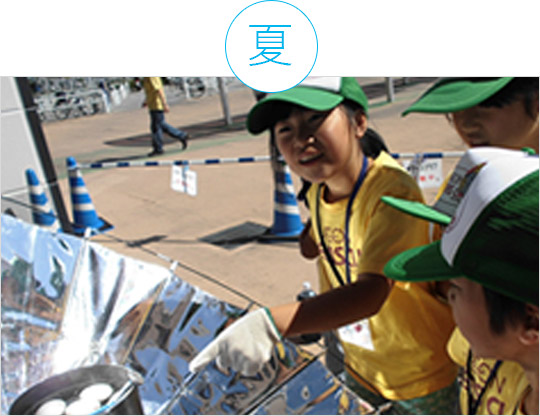 Visiting recycling factory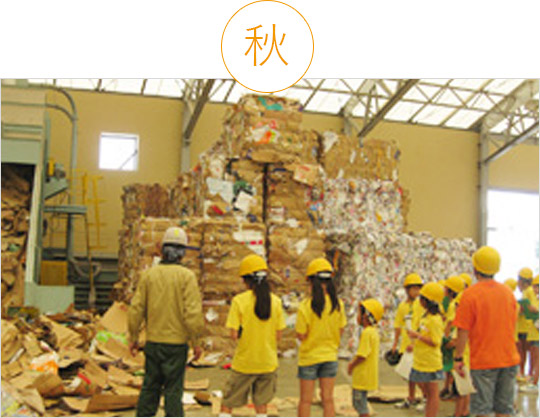 Photosynthesis experiment of aquatic plants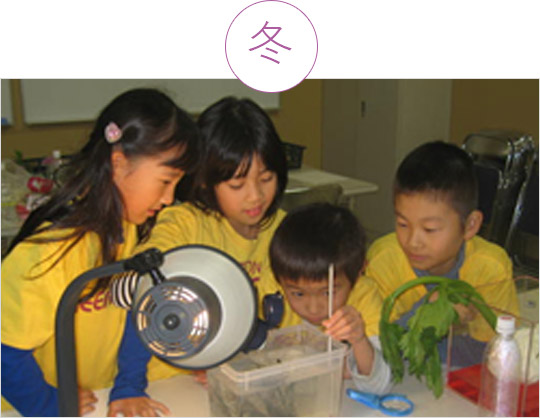 < Flow of activities for one year > Example of activities at a store
4月

New member recruitment with posters

5月

AEON Cheers Club launch ceremony

6月

Determine the activity theme of this year for each club (for example, "Sun"), and carry out the original store program "Eco-eco shop expedition"

7月

Participated in the "Topvalu Eco-Agriculture  Experience Project"​ ​

8月

Visit photovoltaic power generation facility

9月

Solar Car Craft ​ ​
10月

Learning about the sun at the astronomical observatory

11月

Solar cooking ​ ​

1月

Summary of activities for one year (1) Creation of wall newspaper

2月

Summary of activities for one year (2) Preparing the wall newspaper and Practicing the presentation of that

3月

AEON Cheers Club Division Qualifying (Announcement of activity results for one year) ​ ​
Introduction of various events
Aeon Cheers Club
Farmers Program
We carry out in order to deepen children's understanding about agriculture by continuing experience of farming including not only one aspect such as harvest and planting of seedling but field management. In addition, they can learn about the mechanism of plants and the relationship between agriculture and the environment.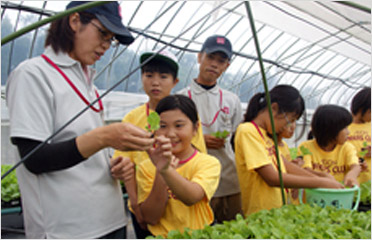 About 450 cheers clubs are active throughout Japan.
Aeon Cheers Club is based in Aeon
Aeon Cheers Clubs in each region (some activity examples).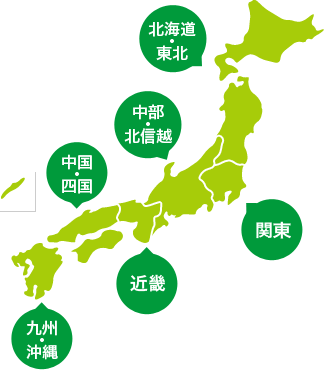 What should I do to become  member? Answers for various questions below.
Aeon Cheers Club is looking for members to work with.
ALWAYS read the following, and fill to the subscriber paper document, please sign up at the store of your local Aeon.​
For parents

Aeon has endorsed the Children's Eco Club Project of the Ministry of the Environment, and since 1996 we have supported and implemented the activities of the Children's Eco Club project.
Since FY2005, Aeon Cheers Club, based at Aeon stores, has implemented the environmental learnings and experience programs rooted in the daily life of the region.