Join Hands and Foster the Power of Hometown
We will work on revival and creation towards the creation of  Nigiwai Tohoku.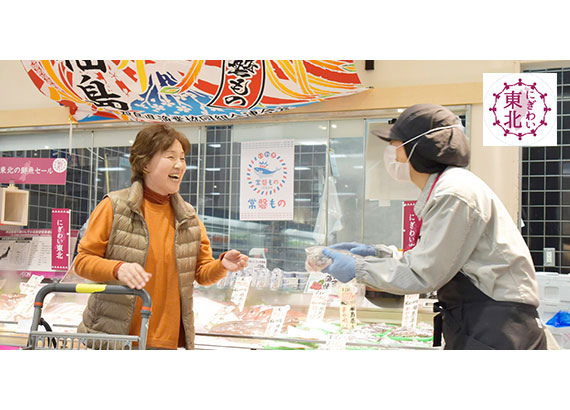 7 years has passed since Great East Japan Earthquake occurred . Aeon will continue to work on various activities based on the four policies for the recreation of Tohoku. In March, the "Nigiwai Tohoku Fair" was held at approximately 300 AEON stores in Honshu and Shikoku, which gathered together the proud products grown by Tohoku producers. AEON Lake Town, one of the main venues, focused on Fukushima Prefecture and introduced the spirit and charm of Tohoku.
Four Policies for Recreation of Tohoku
Revitalizing local industries through Industry rooted in local communities through business​ ​
Creating jobs and  healthy working environment
Building the future of the community together through CSR activities
Creating cities for safe and secure living