Aeon has set up "Supplier Hotline" to handle consultations and reports from our suppliers and employees of our suppliers, who are our important partners. We aim to keep the entire supply chain safe and secure, and to provide better products and services to our customers together.
Organizations and their employees that are involved in the supply chain* of TOPVALU products.​ ​
*What is "Supply chain"?
The chain of the entire process from the raw material to finished goods or services delivered to consumers: procurement, manufacturing, inventory management, delivery, and sales.
* イオングループの従業員の相談は「イオン行動規範110番」をご利用ください。
Human rights violations, including child labor, forced labor, abuse and harassment, and discrimination
Working conditions, including working hours, wages, benefits, freedom of association and the right to collective bargaining
Working environment, including health and safety issues in the workplace
Significant impact on the environment
Violations of relevant laws, regulations, rules, or requests from AEON
Comments on transactions with AEON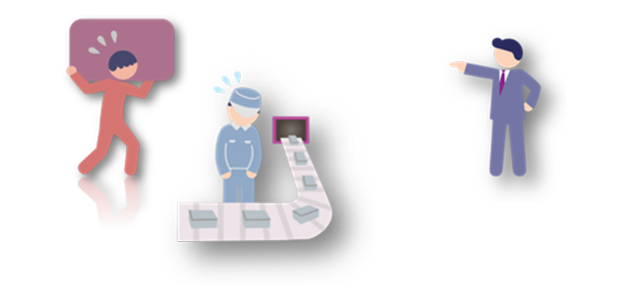 Flow of "Supplier Hotline"
General reception will be conducted by the third-party organization, ASSC. * Consultation can be anonymously reported to AEON at consulter's request. AEON or ASSC will respond to a consultation depending on the contents.​ ​
ASSC: The Global Alliance for Sustainable Supply Chain(ASSC)is a non-governmental organization that works with companies to solve problems in their supply chains.
Confidentiality and Protection of consulters and informants
We protect the privacy of consulters and informants.
The personal information of consulters and informants will be used only for the purpose of investigation, and will not be disclosed to any third party or organization to which the person belongs without the consent of consulter/informant.
Consulters and his/her organization won't suffer any disadvantage or retaliatory action by Aeon due to the consultation or reporting for a legitimate reason. However, it doesn't apply in cases of bad-faith reports that are malicious slander or libel.
ASSC, which is in charge of general reception and problem solving together with AEON, has a confidentiality agreement in place with AEON.
​AEON Supplier Code of Conduct*prohibits supplier's prejudicial treatment of consulters or informants due to reporting for a legitimate reason.​ ​
Please enter your real name and choose if you disclose your name to AEON. Note that if you do not enter your real name, scope of the investigation may be limited.