Aeon Forest Circulation Program
In November 2013, Aeon's tree planting activity achieved a milestone of planting more than 10 million trees, and leveraging on this, we launched the Aeon Forest Circulation Program as our activities to plant, nurture, and let forests thrive. For the 25th Anniversary of Aeon's tree planting, we will undertake various initiatives to utilize the blessings of nature brought about by the circulation of forests for the benefit of our lives.
​
Plant
We will continue to plant the next 10 million trees for local communities and for the future.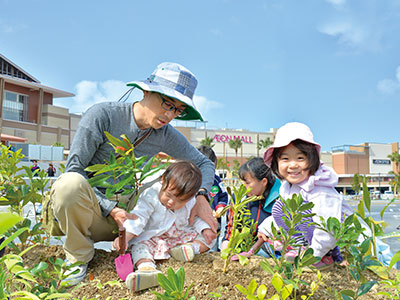 Nurture
We will aim to nurture the forests and enrich people's lives with the natural blessings brought about by the circulation of forests.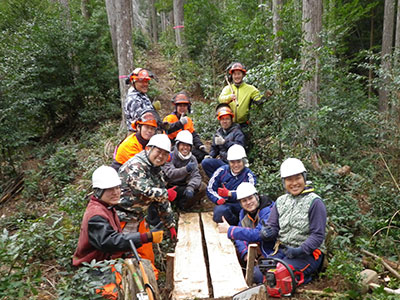 Thrive
We will utilize lumber from properly managed forests as store materials and raw materials for products.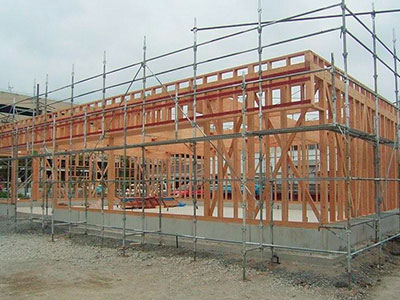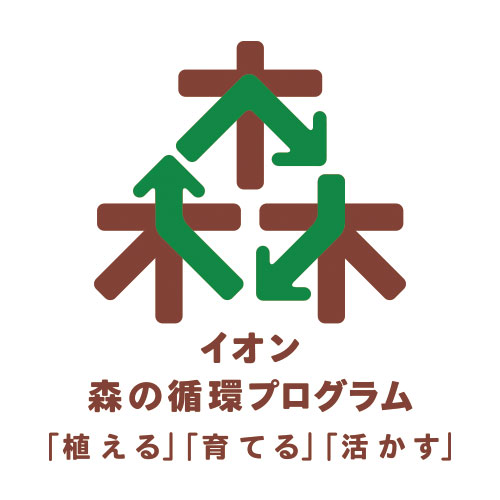 Aeon Hometown Forests Program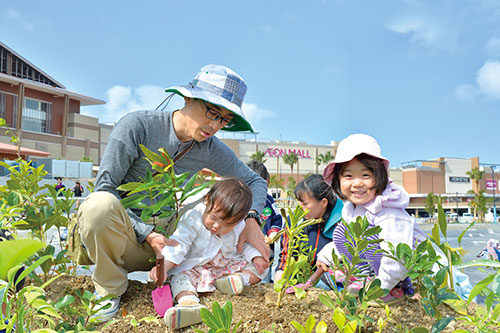 Tree planting by the AEON Environmental Foundation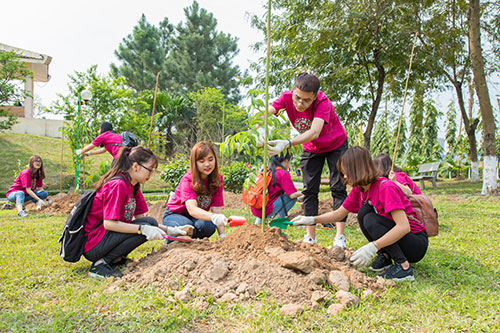 Aeon Tohoku Reconstruction Hometown Forests Program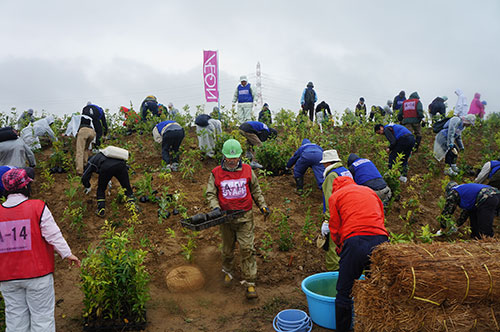 Cleaning, weeding, and fertilizing of landscaped zones
Aeon is actively engaged in community landscaping projects around its stores. The Clean & Green Activities is an initiative launched in 1991 where employee volunteer to clean up parks, rivers, and public facilities around the stores. Cleaning activities are conducted on Aeon Day on the 11th day of each month since 2001. Also, as part of these activities, Aeon also cleans and weeds the landscaped zones where trees were planted under the Aeon Home Town Forests Program. Aeon will aim to create forests that will be loved by generations to come.
​
In-house nursery schools and FSC®-certified convenience stores using wood materials
ミニストップ(株)は、国産FSC®認証材を使用した店舗を2009年に出店、商業施設としては日本で初めてFSC®認証を取得しました。
以降、鉄骨材に比べ経済合理性と環境配慮を両立できることから、木造の標準規格として拡大しています。2020年2月末現在、同認証木材を使用している店舗数はのべ284店舗にのぼります。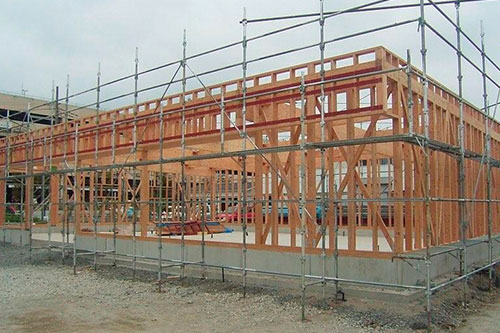 Aeon establishes the Aeon Yumemirai Nursery School, an in-house facility to enable employees of Aeon and those working at specialty stores in the Aeon Mall, as well as local people to work and raise their children with security. Here, the chairs and desks that children use every day are made of FSC®-certified wood that was procured in an environmentally friendly manner, and by doing so Aeon promotes the use of FSC®-certified lumber.
(Photo: Image of wooden texture material furniture)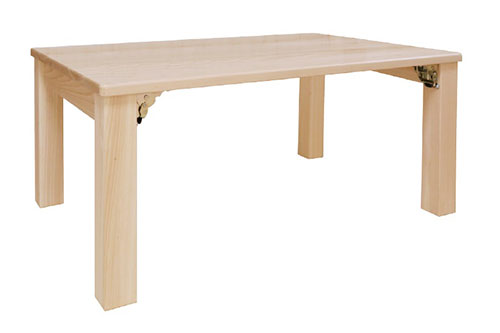 Product Development using FSC®-certified materials
In an aim to preserve biodiversity and to promote the sustainable use of forest resources, Aeon has been selling notebooks and other products made of FSC®-certified paper from 2008. Since 2011, we also have been using FSC®-certified materials for frequently used secondary materials such as price tags and other tags. In 2015, for the first time,we began using FSC®-certified paper for wrapping materials for its Topvalu brand products. We will continue to work aggressively to develop FSC®-certified products.
​
​
​